Returning once again this April, the Julia Creek Dirt n Dust Festival is ready to bring the adrenaline pumping action, hilarious outback fun and wild adventures to Outback Queensland. Get ready for everything from Australia's Best Butt competition to an Outback Adventure Run, Dirt n Dust Rodeo, Multicom Resources Artesian Express Horse Races, and live concerts under the stars.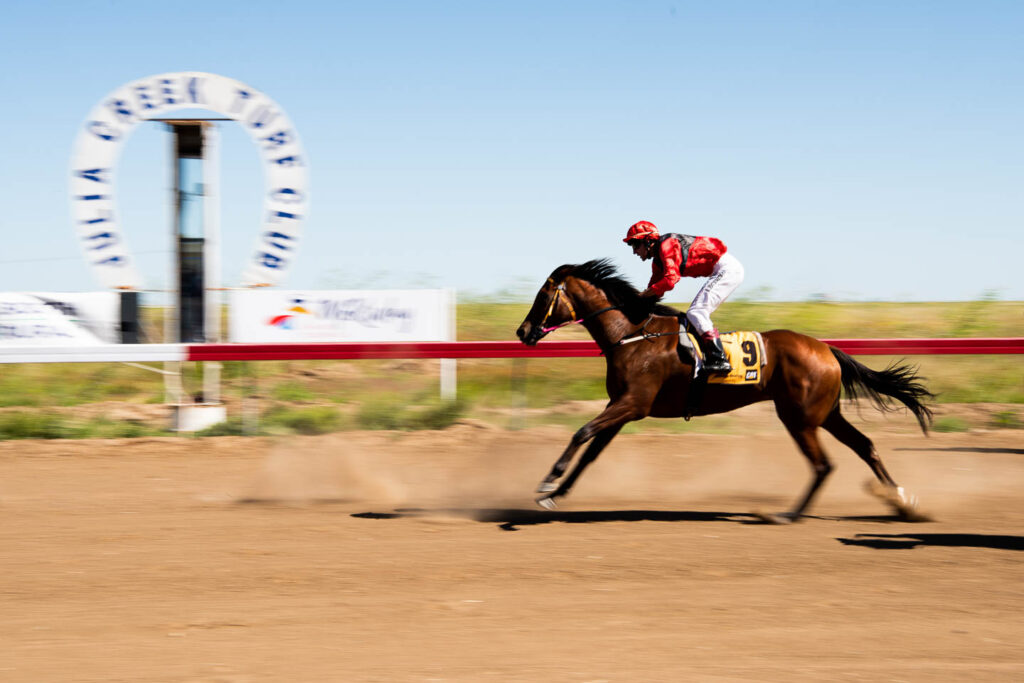 The local community of this tiny North West Queensland outback town are inviting you to join them in the celebrations for the Anzac Day long-weekend on the 21st to the 23rd of April and experience incredible outback hospitality.
The Festival will kick start with the adrenaline pumping action of the Dirt n Dust Rodeo featuring up-and-coming rodeo competitors with mini-bulls and a cash prize pool of over $25,000 attracting competitors from all over Australia to compete.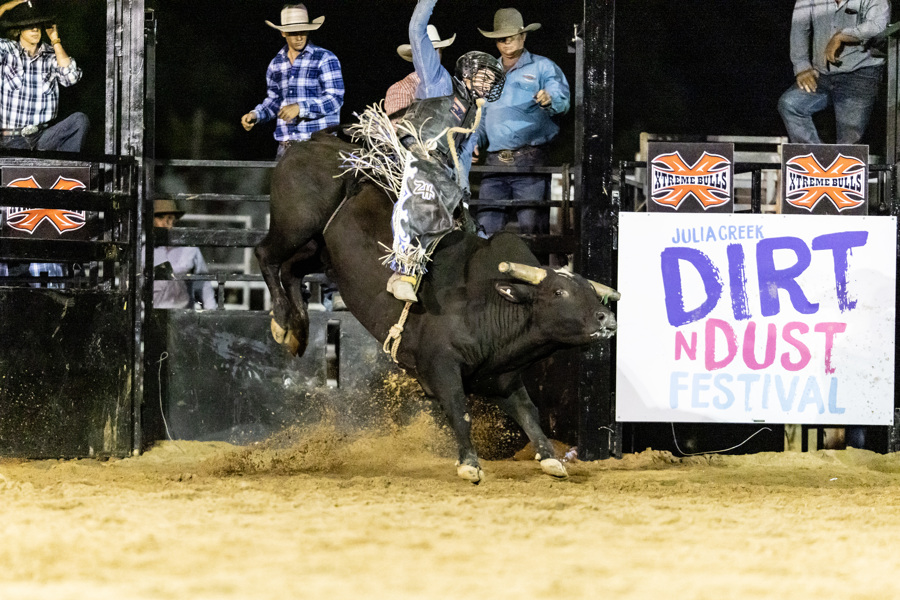 Don't forget to pack your activity gear – by day, you'll be able to partake in quintessential and quirky outback adventures, including the wildest outback race you'll ever run – The DnD Outback Adventure Run. There are options for everyone with a 5km fun run for beginners, 10km for intermediate and 15km advanced race, all of which will have you laughing to the finish line! Register online ahead of the festival to secure your spot in the!
After the Adventure Run, don your best dress for fashions on the field and place bets on the Multicom Resources Artesian Express Outback Horse Races staged at the Julia Club Turf Club. Those looking to a VIP experience can join the exclusive Trackside Tastes marquee, with a cocktail-style luncheon and entertainment. This year's Moroccan theme "Rock the Casbar" is set to be a colourful affair! If you want to join the VIPs you'll need to get your tickets quick, this experience is nearly sold out!
And for something like nowhere else, try your luck at winning the hilarious Australia's Best Butt competition, with heats on the Friday night and finals on the Saturday night.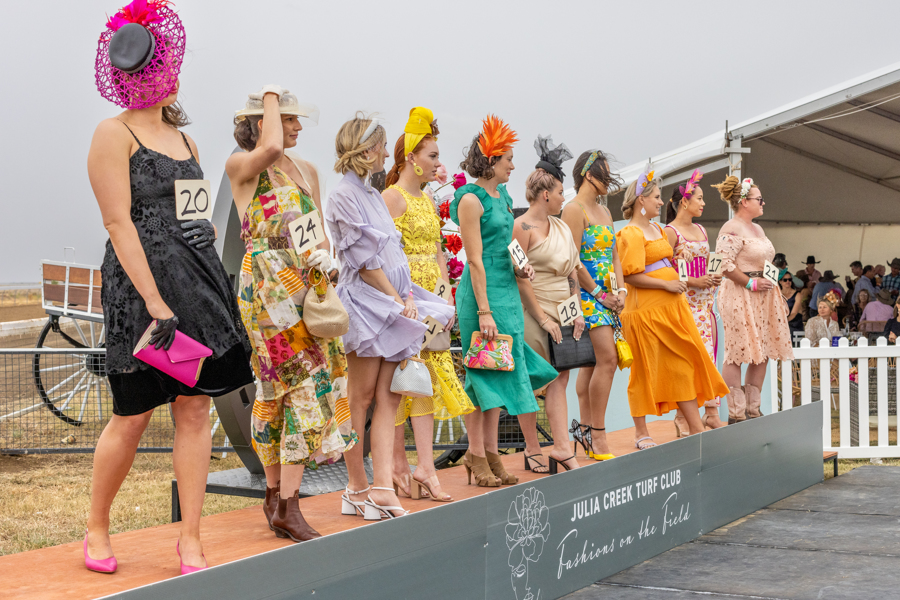 After a hard day of running and horse races, dance the night away under the stars with live outdoor concerts on the Friday and Saturday nights. There's a huge line-up ready to keep everyone rocking until the early hours! The high energy duo Zac & George, crowd pleasing Route 33, Queensland country star Leigha Moore and trailblazer Dee Jaye Bux are ready to hit the stage across the weekend at Dirt n Dust Central. Make sure to get your Weekend Pass to make the most of all the festival action!
---
Accommodation
With accommodation in Julia Creek limited, there is a festival camping site within walking distance of all the action to call home for the weekend. Camping sites can be booked online ahead of time to secure your spot or with a cash only entry at the gate if there are still spaces available.
Getting To Julia Creek
No matter where you're coming from there's a scenic drive to get you to Julia Creek! Check out our self-drive itineraries from Brisbane or Townsville, or sign up to join a Convoy To The Creek from Townsville or Mt Isa for company on the way and a good yack in the outback. If a road trip's not your style check out flight options with Rex Airlines from Mt Isa and Townsville, hitch a ride on a Greyhound Australia coach, or jump on The Inlander train – we've got all your options in one place online to plan your trip.
However you get here, we can't wait to welcome you back to Julia Creek in a month's time for the Julia Creek Dirt n Dust Festival 2023!