Have you got what it Takes?
An outrageous battle of booty wiggling and bottom jiggling in a bid to secure the title of Australia's Best Butt!
It all started when a power outage happened during a live Mental As Anything set at the Julia Creek Dirt n Dust Festival. Instead of panic, someone had the bright idea of grabbing a torch and starting a dance competition… and so began one of the toughest events over the Dirt n Dust weekend – Australia's Best Butt!
It's all about having good, clean, outrageous fun! Contestants are required to remain fully clothed during the competition and put all of their efforts into their tush dancing, crowd-pleasing antics!
Winning the supreme glory of having Australia's Best Butt is the aim of the game and for those who would rather sit back and enjoy the show, the important task of deciding who wins falls to them, as they show support for their mates and the greats up on stage.
Registrations can be filled out on the night for your chance to be crowned the Best Butt Winner!
Registrations will open approximately 30 minutes prior to the start of the heats on Friday night, followed by the finals on Saturday.
Competitors are required to be over 18, remain fully clothed (anyone 'stripping' will be immediately disqualified) and dance on the Main Stage in turns to compete for the crown. The prizes are of high calibre and include prizes for both male and female 'Best Butts'!
When Is it On?
Click below or jump on the DirtnDust Festival schedule here
The 2023 Festival Program will be released in the lead-up to the event. 
Check out the 2022 schedule below for an idea of what to expect.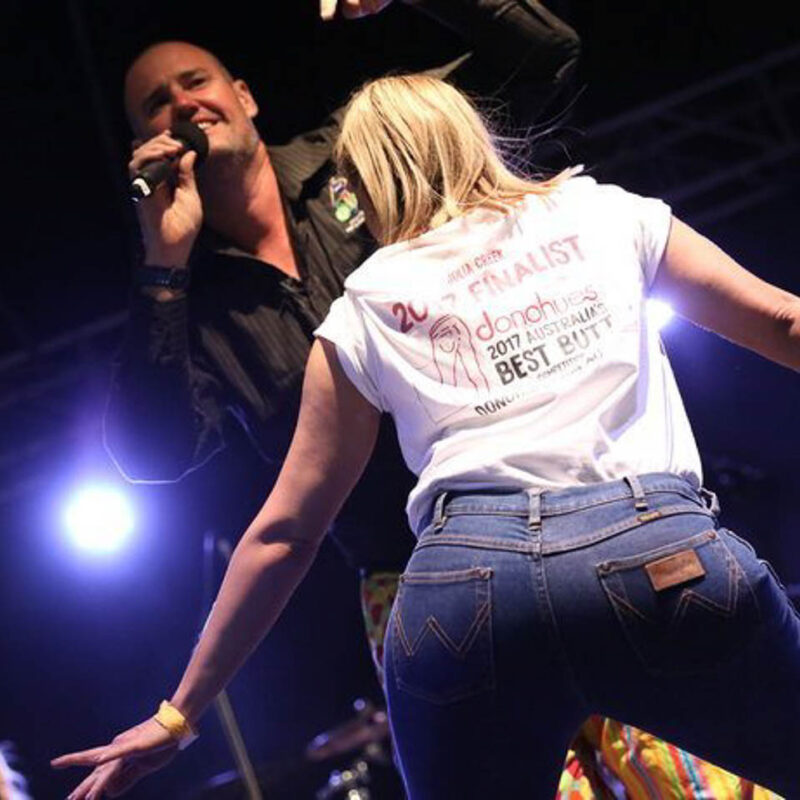 Australia's Best Butt heats will kick off tonight so make sure your ready to shake it like a polaroid camera! ...