BE A PART OF THE FESTIVAL

The Julia Creek Dirt and Dust Festival is an iconic Outback Queensland three day event. The Festival is held in April in the town of Julia Creek, and attracts a crowd of competitors and spectators numbering approximately 3,000 people annually.
The Festival is comprised of an Adventure Run, the Dirt and Dust Rodeo, novelty events and kids activities, live concerts and entertainment and food and drinks throughout the weekend with alcohol sold under licence. The crowd is comprised of locals, as well as travellers of distance who come to have a great time and to tick the Dirt and Dust from their 'Bucket List'.
We invite your interest in being a part of it all!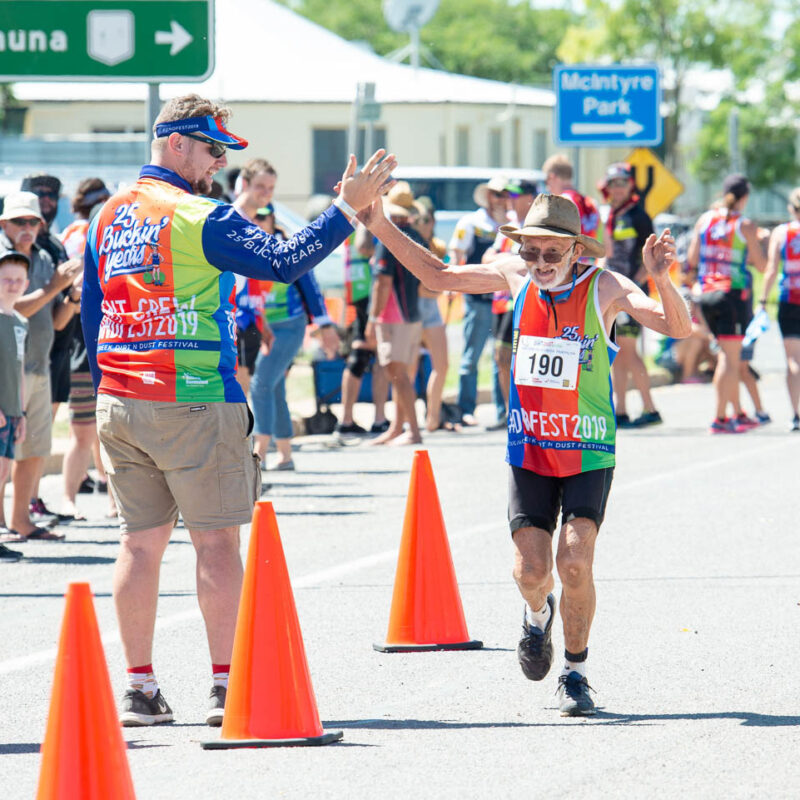 BE A PART OF THE FESTIVAL Our Festival would not be possible without the incredible blood, sweat and dusty tears ...